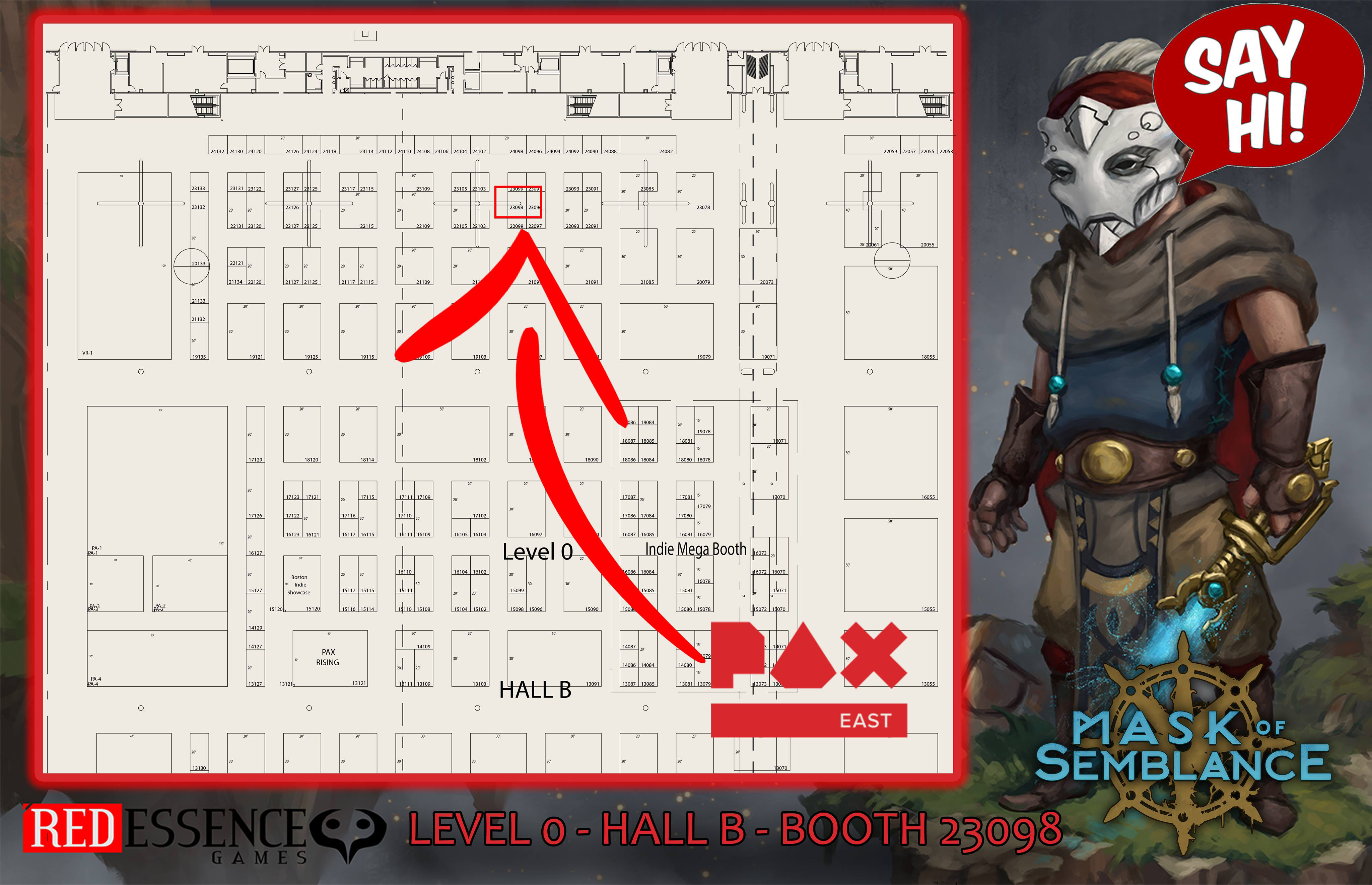 Hey All,
We wanted to officially let you all know that will be showcasing at PAX East in Boston early this April (5-8)! We made the official decision in early February when we decided that missing this amazing opportunity might be a huge mistake for the growth of our game and fan base. See the attached image to find our booth if you will be there.
Now let's dive into some cool new updates we are working on!
We added some new gameplay mechanics and are currently testing a heavy attack that can be used alongside the main attack in the demo. It will be slower but will deal more damage with AOE potential.
We are working to make the grave scenario (the hidden +5 stamina grave) a bit more interactive since many people seem to skip it and miss out on its meaning.
We are improving AI and giving our enemies a bit more versatility. In addition, you will have more tools when fighting them.
Combo attacks will now reward players with increasing damage if they continue through the combos.
We are implementing and messing around with lots of new camera effects. See our last devlog for details!
Combat feels a lot smoother now. We sped up the animations and made the main weapon combat feel more consistent.
New voice acting is in the works to fill in the areas where we needed them. New sound effects are coming too, we have a big list of things we would like to implement.
Improved the look of the popping damage numbers and added some missing or extra animations to enemies.
Thanks to everyone who's been keeping up with our updates and content! We are very responive on social media so if you would like to get in contact with us just to learn about the studio or the game, please comment or message us!
See you at PAX!
-MoS Dev Team